Come, let's travel the city of Pondicherry, now Puducherry, lovingly called Pondy. In happier times, I had taken a nearly 48-hour train journey to reach there, and it had been worth every bit. That was my second visit to the lovely city on the Coromandel Coast of the Bay of Bengal. The first time had been fun but somehow those memories I had felt the need to erase to make new ones. And, there I was!
Pondicherry is the capital city of the Union Territory of the same name (makes it easy to remember) and is a very popular tourist destination. So many tourists visit it from all over the world that it has become difficult for the locals and the police to manage daily lives! What makes it such a desirable destination? What about a quick dekko?
 Historical background:
Pondy is the newest to join India as it gained independence from the French as late as 1962 though it had officially joined the Indian Union in 1954, after India gained freedom from the British in 1947. It does sound confusing that if the British ruled India then how did Pondy get free from the French in India! But then history is usually made of multiple stories that do not appear to make much sense, ain't it? 🙂 Here's an attempt to clarify a few things.
We learn from the historical records 'The Periplus of the Erythrean Sea' written in the 1st century and 'Geography of Ptolemy' in the 2nd century of the existence of 'Poduke' a small fishing village. It is believed by historians to be close to Arikamedu, an important trading port that still exists, now 7kms south from the present Pondy. So is this Poduke the present-day Pondicherry? Shall we find out?
There are several myths and legends related to this heritage city and the name also changes accordingly; 'Puthuvai' or 'Puthucceri' or 'Pulcheri'. The 8th century copper plates found at the Shiva temple at Bahur (earlier name Vagur) have inscriptions which mention donations to a Sanskrit University, some believe it to be Pondy. Though Bahur happens to be just 20 kms from Pondy, not much authentic information has been found regarding its connection to the city.
It is only with the 4th century Pallava dynasty that Puducherry gets a concrete connection to the city we know presently. It has been alternately ruled over by the Cholas, Pandyas, Sultans of Madurai, reaching stability under the Vijayanagara Empire during 14th – 15th centuries, renamed as 'Puducheira'. From the 16th century, both the French and the Danish (who called it 'Polesere') traded from this site. It finally came first under the Dutch rule – now named 'Pollochire' – and then the French who called it 'Pondicheri' from the 18th century for the next two centuries (excepting a few years of British rule in between).
Phew! That's a lot of change of ownership and names for such a small and beautiful city, but it was because of these multiple stories and peoples that it was lent an electrifying multicultural identity. It boasts of speakers of Tamil, Malayalam, English and French, and stunning Colonial French and Franco-Tamil architecture, rare in India.
The unique architecture:
The French divided Pondy into the Indian and French Quarter by a canal that cut across it. Even today, when you walk around you notice stark differences in the architecture and in the street names. Thankfully, sensible conservation has gone into preserving this rich cultural heritage else we would have probably lost all this, like the tranquil beaches of Pondy!
The French or White Quarter is distinguished by their bright yellow, grey or white villas with high walls, columns, large wooden doors and louvres with straight iron grills. There is not much ornamentation and they stand out for their simplicity. Most of these large houses have porticos and inner courtyards and very very large trees. Since they were located along the beach, protection from direct rain and sun was top priority and the architectural spaces were designed keeping these factors in mind.
The Indian Quarter was mostly built by the local Tamil population and appears to have been somewhat inspired by the French buildings with its inner courtyards and verandahs. Most of the Indian Quarter houses were originally spread out around the temples and have more wooden architectural elements. They are white but mixed with ochre or browns. Most of them still retain their old wooden hand carved over hangings… try going around spotting them.
You get the most delicious South Indian food – both thalis and tiffins 🙂 Some of the best French and Continental cuisine is also available. If you're a fish eater then it's heaven but for those who do not relish it like it, there is a lot of variety on offer. To visit Pondicherry, it is best to go in a holiday mood and chillax… wake up early and walk around, eat a lot and again walk and then laze around the coast. Please DO not be a nuisance and dirty the scenic beauty by honking and throwing garbage – people live there.
I love visiting the Aurobindo Ashram operated handmade paper making factory and the marbling divisions. Both have stores where you can find the most amazing range of handmade creations! I usually shop for a considerable number of handmade paper products and some marbled stoles – don't worry, I don't hoard, gift a lot of them away 🙂
There is a large public garden, several libraries, a police museum and old monuments other than the remarkable presence of the Aurobindo Ashram. The local churches are brightly illuminated with active participation during all festivals.
Founded in 1926 by Sri Aurobindo, it now has over 2000 people under its umbrella. You can visit it sans footwear and any electronic gadget. Its pivotal role is in education:
"The Centre of Education provides education from kindergarten to college levels of study. Its faculties include Humanities, Sciences, Languages, Engineering Technology, and Physical Education, and it has facilities for learning drawing, painting, handiwork, music and dancing (Indian and Western), dramatics, and arts and crafts. In addition to several libraries and laboratories there are also opportunities for practical and manual work."
Auroville:
This is a futuristic city established by the Mother, the "spiritual collaborator" of Sri Aurobindo, in 1968 "where men of all countries would be at home". According to their website, "Auroville… reflect the socio-economic, cultural, ideological, ecological and climatic factors that have shaped us over 3 decades. They present a visual history of our development and evolution for all to see."
It also follows the principles and beliefs of Sri Aurobindo. He was a philosopher, poet, educator and freedom fighter from Bengal who taught English at the Maharaja Sayaji University at Baroda before finally arriving at Pondicherry to escape the British during his quite violent activism against them. Here, he gave up his ardent fight and turned more inwards into philosophy and set up the Ashram.
"The Auroville Charter:
Auroville belongs to nobody in particular. Auroville belongs to humanity as a whole. But, to live in Auroville, one must be a willing servitor of the Divine Consciousness.
Auroville will be the place of an unending education, of constant progress, and a youth that never ages.
Auroville wants to be the bridge between the past and the future. Taking advantage of all discoveries from without and from within, Auroville will boldly spring towards future realisations.
Auroville will be a site of material and spiritual researches for a living embodiment of an actual human unity."
Do take out time and visit the Matrimandir. Roger Anger who was much inspired by the acclaimed architect Le Courbusier designed it. Started in 1968, it was completed in 2008, built over 38 years. I was lucky to be guided by my dear friend Manju Ramanan, an ardent Aurobindo follower from Baroda. We entered the Mantrimandir for a special meditation session and it has remained an incredible experience for me.
---
There are plenty of small cafes in Auroville with organic food and mouth watering,  experimental cuisine. The shops there have some of the best designed objects, but at quite a high price tag! There are a lot of architects, chefs, artists and designers who come from all over the world to devote their creative time at Auroville. The whole atmosphere is indeed different from anything I have ever encountered!
With Manju, I even attended the Tibetan chanting on the night of New Year's Eve. It is an annual event where the participants are expected to sit quietly, soaking in the peace in the running water of the fountain, listen to the music and have a soul stirring experience. Surprisingly, there were some who were taking selfies and unable to sit still! Why were you even there dude???
---
Through a maze of green trees and lanes, getting lost twice, we went to meet Aurelio at Svaram – the musical healing centre. This UNESCO endorsed project was found 10 years back as an income generating, sustainable venture for the local unemployed youth.  One could walk around their sound research space and play on the instruments available to the public. It seems a truly serene, soothing and happy dream 🙂
---
In these troubled, uncertain times, when we see millions of the poorest of the poor so vulnerable and hungry, then we realise the importance of the thinkers, artists, architects, designers, poets, authors who dreamt of an ideal society that one scoffed at for being "utopian". But is it not crucial to have such spaces, as retreats? Auroville compels you to ponder.
---
Considering we are all in a time travel machine and confined, it is best to pretend to walk around more of Pondy and appreciate the small pleasures of life.
---
Thank you Manju, Devdip Ganguly and Parashmani Chandra. Those few days at the Park Guest House were so essential for rejuvenating the soul and pausing to fall in love with life again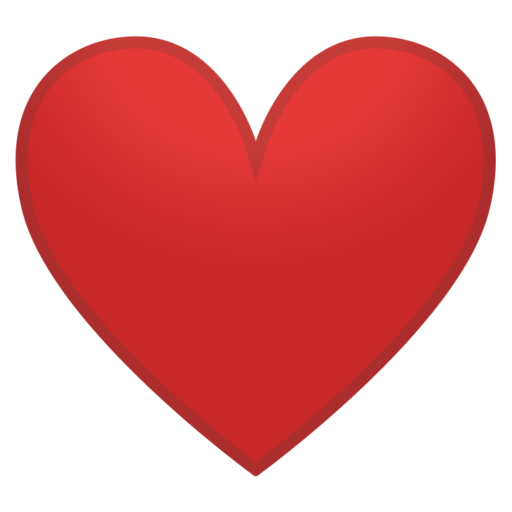 ---
All photos taken by author, references taken from Aurobindo Ashram, Auroville, Svaram and Puducheri government websites.
Do check VarnikaDesigns on Instagram and Facebook for more photos, and videos.
---